Inspired by Hope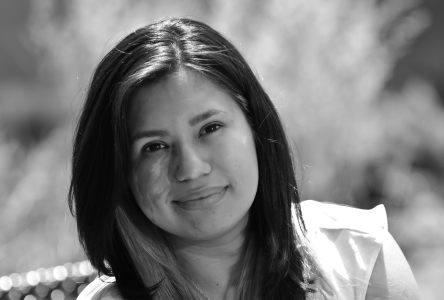 The generosity of Jack and Carole Bradford has had a profound impact on Diana Gonzalez (pictured).
To Diana Gonzalez, Hope College seemed perfect in every way but one-financially it seemed out of reach. Today, Diana connects regularly with the family who helped her turn a Hope education into a reality.
The generosity of the Bradford family has had a profound impact on Diana. "I have grown very close to my scholarship donors," she explains. "We meet every now and then to talk and catch up on life."
During her high school years, Diana's family worried about how they would pay for college. She applied to Hope but, fearing tuition was out of reach, dismissed the possibility of attending.
Everything changed when Diana received her financial aid package from Hope. Learning that she had received the Jack C. and Carole F. Mouw '70 Bradford Endowed Scholarship, Diana knew she belonged at Hope.
As a freshman, she joined the Phelps Scholars program, living in community with students from a broad range of cultural backgrounds. Inspired by her fellow Phelps Scholars, program director Yolanda Vega, and professors Liliana Dorado and Llena Chavis, Diana built the kinds of relationships and experiences she had only imagined. She declared a major in Spanish and minor in psychology and ethnic studies, and went on to study abroad in Spain.
Looking ahead, Diana is planning a career in social work.
You Can Change Lives
Please contact Hope College at 616.395.7775 or development@hope.edu today to learn how you can plan a gift to help students like Diana attend college and make their dreams a reality.