Thoughtfully Giving Forward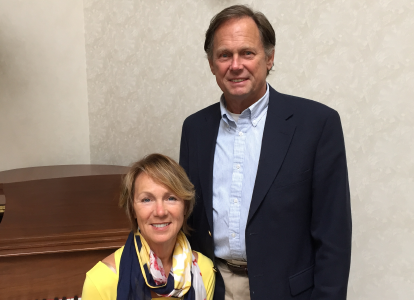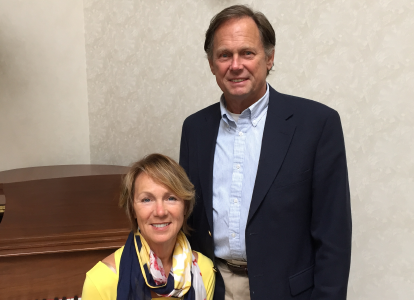 Dr. Kirkwood and Celeste Faber
Dr. Kirkwood and Celeste Faber established the Earl H. '38 and Mildred E. Kirkwood '39 Faber Scholarship Fund in honor of Kirk's parents. What an inspiration and blessing it has been for students of the college.
Kirk's mother, Mildred Kirkwood '39 Faber, was raised on Staten Island. Reverend William Van't Hof '24 started his ministry on the island and encouraged Mildred to study at Hope College. He financially supported her studies. While Mildred was on campus, she met Earl Faber '38. In the years that followed, Mildred and Earl were married. Reverend Van't Hof moved to Holland and served at Third Reformed Church in Holland.
From that experience of benevolence, Mildred greatly valued giving to support others. These traits of generosity were taught to Kirk, and he knew early on in his life that he would strive to support students so that they too could experience a liberal arts education at Hope College.
Kirk and Celeste are parents to three children, one of whom attended Hope College (Sarah '99). Together they have blessed many students of the college with financial support. The focus of their support is for students who come from hard-working, non-affluent families who otherwise would not be able to afford a Hope experience and education. The Fabers are inspired by the Lord to sponsor students who demonstrate financial need and inspire recipients to do the same. Their example of responding to a person's kindness by being kind to someone else is a tradition shared with students on campus.
The college is grateful to the Fabers and learning of the impact we can have (and do have) on others' lives that are not forgotten.
Has anyone extended a kind gesture that created new opportunities for you? Like the Fabers, you can extend the gift of an education to deserving students at Hope. Contact Hope College at 616.395.7775 or development@hope.edu to learn more.