Familial Hope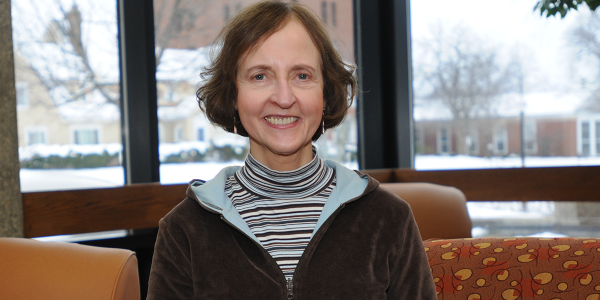 Mary Emily Mouw
Raised in the parsonage of Sixth Reformed Church in Holland, Mich., Mary Emily Mouw '72 has always known Hope College as an extension of her backyard. Her parents, the Rev. Henry '40 and Emily Bielefeld '41 Mouw, and her two sisters, Carol Mouw '70 DeVos and Barbara Mouw '76 Poppe, all graduated from Hope. "My family has attended Hope events as long as I can remember," Mary says.
Upon graduation, Mary began teaching language arts at White Pines Middle School in Grand Haven, Mich. Several years ago, she established an endowed scholarship fund that assists Hope students preparing to teach English or language arts in a public school. "In a Christian environment, Hope does an excellent job preparing future teachers for the many demands of the profession," Mary says. "Teaching is truly an exciting vocation that is forever changing."
After her mother died, Mary and her sisters were instrumental in the establishment of the Rev. Henry A. '40 and Emily G. '41 Mouw Endowed Scholarship fund, to honor their mother's wishes. Mary has also named Hope College as a principal beneficiary of her estate to assist students for years to come. Because of her generous support through planned gifts, Mary is a member of Hope's Dimnent Heritage Society .
"I think it is important to give back to Hope because Hope College has greatly enriched my life both as a student and now as an alumna by providing many opportunities as well as a beautiful campus to enjoy," Mary says. "My desire is that future students will be able to receive an excellent liberal arts education at Hope College that will help prepare them for life with Jesus Christ as their center."