Commitment to Hope Inspires Couple to Give Back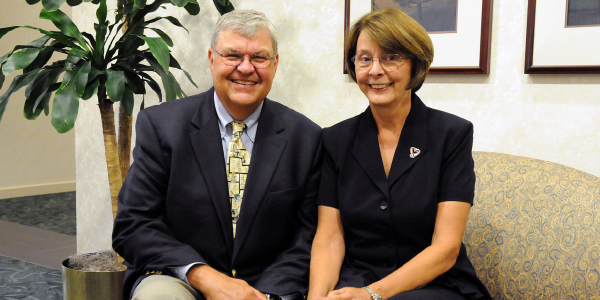 Dr. James & Mrs. Marilyn Hoffman Serum
Although Dr. James W. '65 and Mrs. Marilyn J. Hoffman '66 Serum were only a year apart while attending Hope they did not know each other. A few years after graduating, Hope connections brought them together while each pursued graduate studies in Colorado. Both Jim and Marilyn have felt a longtime personal commitment to Hope College and its community through their family ties to the college and through their own experiences. Jim has returned to campus many times over the past 15 years to lecture and guide students studying in the sciences. Jim relayed that "Hope helped both of us to think and to grow into more mature adults. We feel we want to give back."
Recently, the Serums have added Hope as a beneficiary of a retirement account they own. Jim stated: "...we believe the timing was right to commit to a planned gift in support of Hope and to help the college continue to be a great college."
Hope is grateful to the Serum's undesignated commitment to the college and for their continued support.