Helping Future Generations of Hope Students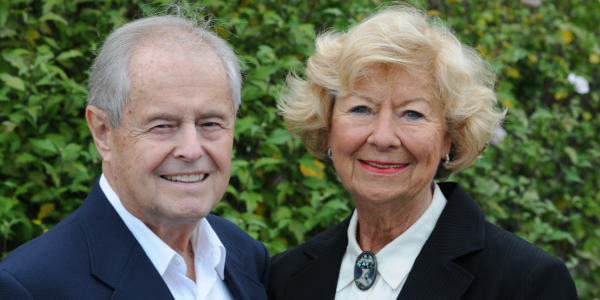 Dick & Carol Kanode
Dick Kanode '54 and his wife, Carol, continue to receive great joy from their connection with Hope College. Prior to retirement, Dick worked in the news making industry on the west coast. He believes that his ability to perform in his career was greatly helped by his experiences as a student at Hope and from his interactions with faculty.
Both Dick and Carol lost their previous spouses, and, while Carol is not a graduate of Hope College, she has learned through Dick and their shared involvement in the Hope community to appreciate the college and the positive impact it continues to have in their lives and in the lives of current students.
HOPE AS BENEFICIARY
Because Dick firmly believes in the mission of Hope College, he has recently finalized his estate plan to name Hope as the beneficiary of his estate and of his retirement account. "I simply believe that giving back to Hope is the right thing to do," Dick says. His deferred gifts will ultimately benefit students and faculty in the area of sociology.
Although Dick and Carol maintain their own separate finances, Carol fully supports Dick's decision to give back to Hope College. "We know that Hope takes good care of its funds to benefit students that will help educate future generations of students," she says. "We can't think of a better place where we would want to give. It was an easy choice."