An Example of Generosity, Service and Faith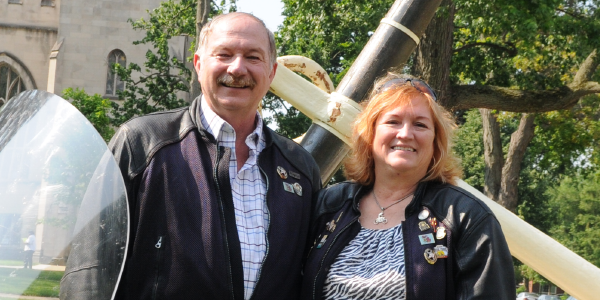 Rich & Linda Heusinkveld
Reverend Richard K. Heusinkveld '73 and his wife, Linda, intentionally try to express their faith through generosity and service. Rich has served as the pastor of Immanuel Community Reformed Church in Lansing, Mich., for 20 years and is grateful to play a role with a congregation that is very active in helping alleviate immediate community needs such as housing and food. Linda and Rich and many others at Immanuel Community Reformed encourage families to consider Hope College and other Reformed Church in America colleges for their children's education.
When they had their first child in 1978, Rich and Linda decided to include Hope as a beneficiary of their estate, not only in the spirit of tithing, but also in the spirit of payback. "The payoff of being at Hope goes far beyond just the excellent education. Hope shaped my life in a very positive and focused manner," Rich says.
Hope College is grateful to the Heusinkvelds and the 700-plus members of the Dimnent Heritage Society for their generosity in supporting the college through planned gifts. For more than 30 years, planned gifts from donors have helped shape the character of Hope and its community.
Please let us help you create your Hope legacy. Contact us.