Lifetime Joy of Learning Comes Full Circle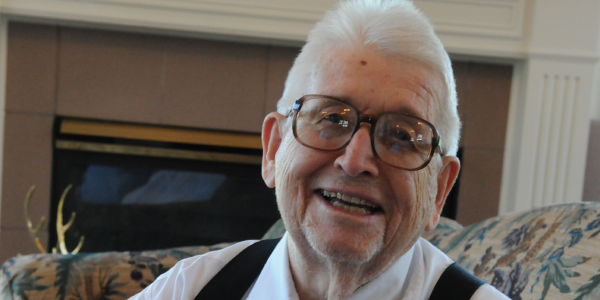 Alwin Coleman
As a student, Dr. Alwin B. Coleman '49 came to know many of his professors as friends. Al states: "There wasn't a professor I studied under at Hope that I did not like." Al was the first in his family to attend college. His passion was science, and Al credits Hope College for providing the academic underpinnings for his career. "If anybody was looking for me, they could always find me in the chemistry lab," he says.
Al thoroughly enjoyed studying under Drs. Gerrit Van Zyl and J. Harvey Klienheksel and remembers the soft encouragement he received from Dr. M. Eugene Osterhaven. After graduating from Hope, Al went on to perform research at pharmaceutical and chemical corporations and obtained a master of science degree as well as doctorates in the sciences and education. He then taught and conducted research at major universities.
Returning to the Hope Community
After retiring, Al and his wife, Ramona, relocated to Holland. It seemed a natural place for them to retire. They had come full circle-back to the community and college that inspired a lifetime. Al and Ramona decided to include the college as the beneficiary of their estate because of their strong sense of family with the Hope College community.
Ramona passed away in 2010. Al says that Ramona was always a pillar of strength and behind him in all that he did. He is happy they decided to support Hope through their estate. He says, "Ramona came first and Hope was second as the stepping-stones to my life in the sciences."