Community-Minded Couple Gives to Hope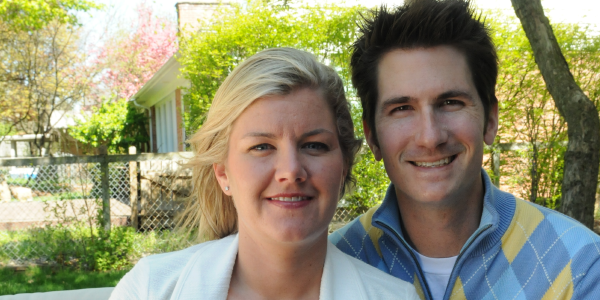 Andrew & ReBecca Renner Anderson
For Andrew and ReBecca Renner '00 Anderson, supporting Hope College comes naturally. Andy married into a family with deep ties to Hope and joyfully became a part of the college community.
Becky's parents, Tom '67 and Carole '67 Renner, are very active alums, and Tom has dedicated more than 45 years of service to Hope by developing and directing the college's program in public and community relations.
Becky and Andy are deliberate in supporting and engaging themselves in the communities in which they live and work.
"Being community-minded is important to us," says Becky.
They believe in active participation, which includes attending and volunteering at neighborhood and community events.
Andy and Becky are very active ambassadors for Hope College. For them, including Hope in their estate was an easy decision. Their community-minded philosophy is present in their encouragement of others to support the college, in having a regular presence at college events and by giving of their time and resources.
Hope College is grateful for all the ways in which Becky and Andy provide support to the college, including their planned gift intentions. If you would like to learn more about what you and your family can do through a planned gift & to Hope, please contact Hope College at 616.395.7775 or development@hope.edu today.