Early Estate Commitment to Benefit Hope Students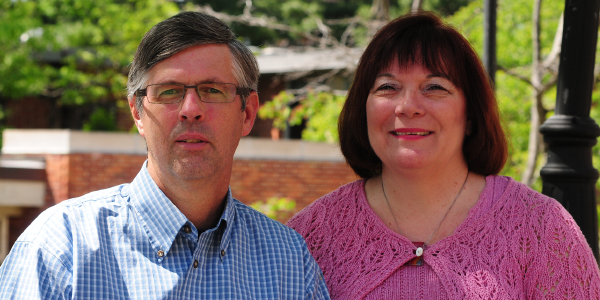 Jack & Brenda Vander Meulen
For Brenda Heath '77 and Jack Vander Meulen the decision to include Hope in their will was made early in their marriage. That decision was based on a commitment to tithing, including in their estate.
"We have provided for our church and Hope College," Brenda says.
The Vander Meulens have been faithful in their support of the college-both financially and through their involvement in the life of the college-for many years. In particular, they have a real passion for student life.
Since 1999, Jack and Brenda have hosted international students in their home.
"It all started because we wanted our son to learn German," Brenda says. "We contacted Professor Sander de Haan to get the name of a Hope student who could tutor him." Their interest and interaction with international students grew from that experience. The result has been many lasting relationships spanning the globe.
"We still hear from many of them and love receiving wedding and birth announcements," Brenda says.
"The experience has brought us much joy," adds Jack.
Jack and Brenda enjoy attending various college events and have been season ticket holders to the Hope Summer Repertory Theatre as well as women's and men's basketball for many years. In fact, Brenda says that her only athletic award was recently bestowed upon her from the women's basketball team. Brenda admits that her "Over-the-Top" award was not due to her athletic ability: "I enjoy knitting, and each year I knit a different item for the team. This past year it was headbands."
Leaving a Legacy
The Vander Meulens are mindful of the importance in giving back to their community. "We were both brought up by parents who were community-minded," says Jack. The gifts Brenda and Jack share with the Hope community today allow them to experience the joy of giving. Their planned gift to Hope for tomorrow gives them assurance that a future generation of students, from home and abroad, will be able to enjoy the Hope experience.