Strong Reputation and Trust Key in Alum's Gift Intentions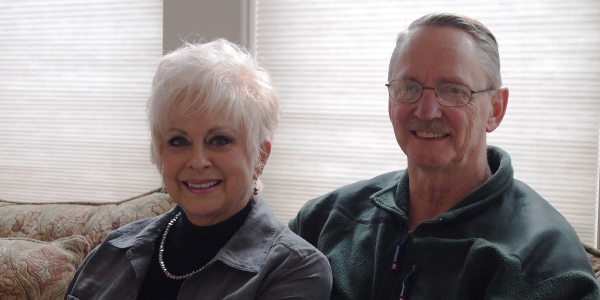 Dan & Nancy Clifford
Hope's strong reputation is one of the reasons Dan Clifford '68 chose Hope for his undergraduate experience in 1964. Besides admiring the facilities, location, and size of the campus, Hope had other qualities that attracted him to the college from the east side of the state.
"When I visited before enrolling, I liked the dignified Christian atmosphere," Dan says. "I heard positive things about Hope in high school, and the college had a good reputation."
That sentiment hasn't changed. Today, Dan and his wife, Nancy, want to help maintain Hope's reputation and support its mission by including the college in their estate plan .
Trusting the College to Be a Good Steward
"We trust that the college will find an appropriate use for our funds," Dan says. "The college and the board have done a good job in the past with its resources, and we'll trust that to continue in the future."
Hope is privileged to be entrusted with the Cliffords' gift from their estate. With their foresight and that of many others, the college will be able to provide future generations the opportunity to enjoy the Hope experience.
How Can You Help?
Hope College at 616.395.7775 or development@hope.edu to discover smart ways you can make a lasting difference with a gift from your estate. It is easier than you think!