A Commitment to Future Generations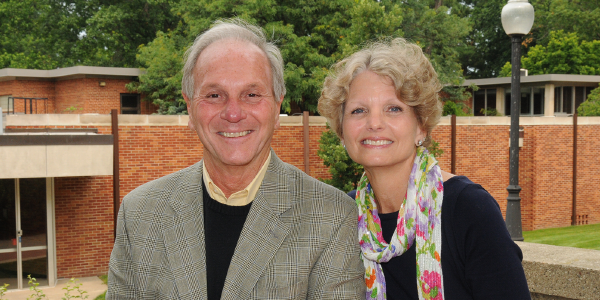 Glenn & Jane Voogd Lowe
Glenn '71 and Jane Voogd '75 Lowe enjoy a long history with Hope College. They have accumulated many memories-as students and alumni, as Hope parents, Glenn as an 18-year member of the staff, and Jane as the daughter of longtime Hope Professor Dr. Henry Voogd '41-and feel blessed to have built relationships that will last a lifetime.
The Lowes are firm in their belief that Hope College has a history of defying the myth that an institution of higher education cannot be at the same time academically superior and intentionally Christian. They also believe that planned gifts have helped make Hope what it is today. As Glenn indicates, "The next generation will benefit from our generosity."
Joining the Dimnent Heritage Society
One incentive for Glenn and Jane to establish an estate gift was the opportunity to become members of the Dimnent Heritage Society . Members help carry forward the high standards and traditions of the past and ensure the continued quality of a Hope education for the future-important factors in the Lowes' decision to support Hope in this special way.
"We wanted to have an impact on the college's mission to be outstanding academically and vibrantly Christian," Glenn says.
Jane adds, "We benefited from a previous generation's support and feel strongly that we have an obligation to do the same for the next generation of Hope students."
Hope College is privileged to be entrusted with Glenn and Jane's gift intentions. With their foresight and that of many others, the college will be able to provide future generations the opportunity to enjoy the Hope experience.
Show Your Support
To learn how you can include Hope College in your own financial goals or join the Dimnent Heritage Society , please contact Hope College at 616.395.7775 or development@hope.edu today.