"Still a Part of the Family"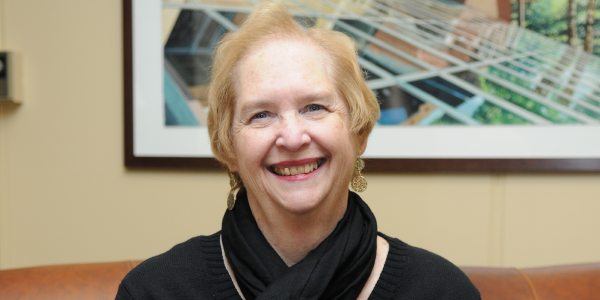 Cyndie Bache
Cyndie Bache '69 was on the wait list for admittance to Hope in 1965. When the call came in August of that year that she had been accepted, her career path began to materialize. Once at Hope, Cyndie took full advantage of her time as a student. Some life-shaping moments for her included a class in adaptive physical education for handicapped children as well as being a "big sister" for the same young girl all four years.
Life After College
Cyndie was a biology major and taught both biology and physical education at the Gibralter Public Schools in Michigan. In addition to teaching, she coached field hockey, basketball, volleyball, and softball. She was the entire girl's coaching staff for the school district in her early years. On top of that, the teams made their own uniforms, and the school district paid Cyndie a whopping $250 per year. As she said, "Schools have come a long way since the 1960s."
Having played volleyball at Hope, Cyndie continued coaching volleyball at Gibralter for 16 years with an overall record of 106-50. She enjoyed being able to take in a match recently at the DeVos Fieldhouse, where the Hope women defeated Adrian 3-0.
Giving Back to Hope
The Dorian Sorority also played a big role in Cyndie's college experience. It was at a sorority alumni lunch that she first heard about alumni giving back to Hope and found their model compelling.
"It doesn't end when you graduate," Cyndie says. "You're still a part of the family." Having given back to her alma mater every year since graduation and including the college in her estate plans, Cyndie certainly has demonstrated her love for the students at Hope College. "How can you not give when you see a need?" explains Cyndie. "I learned that at Hope."
Follow Her Lead
To learn how you can strengthen the Hope family and give back through a gift in your estate plans, please contact Hope College at 616.395.7775 or development@hope.edu.