Enjoying the Hope Experience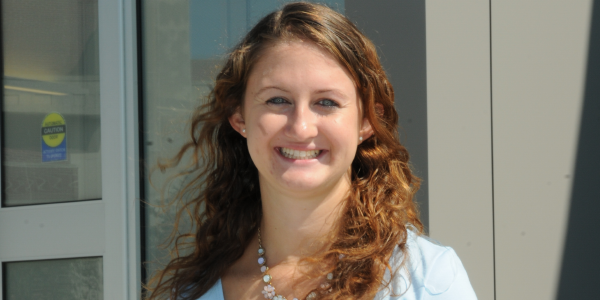 Scholarship Makes Hope Affordable
Scholarships are considered one of the most cherished of all gifts to the college because they help to keep a Hope College education affordable for talented and deserving students. Establishing a scholarship through a planned gift, such as through a will or trust, provides the necessary financial aid for future generations of students.
Breanna Wisneski is a Hope College senior from Grand Rapids, Michigan, who is studying elementary special education and will be certified in both general and special education. "I decided to come to Hope because I fell in love with the campus when I visited," Bre explains. She was also impressed with Dimnent Chapel and enjoys being able to walk to Downtown Holland and take in all that the city has to offer.
During her academic career at Hope, Bre has been a mentor for the Children's After School Achievement (CASA) program-an after-school tutoring program on campus. She is also involved in the leadership team for Dance Marathon and is active in intramural sports. Bre is thankful for the programs and extracurricular activities the college has to offer in order to more fully enjoy her Hope experience.
A need-based scholarship provided Bre the opportunity to attend Hope, and she is grateful for the support from those who came before her. "Through my time at Hope, I have met amazing people, learned so much about myself, and been given opportunities that I wouldn't have had at other institutions," Bre says. She adds, "I'd like to thank the donors for making it possible for me to experience Hope!"
Give Hope to a Student
If you would like to help students like Breanna attend Hope by establishing a planned gift, contact Hope College at 616.395.7775 or development@hope.edu.