Passionate About Philanthropy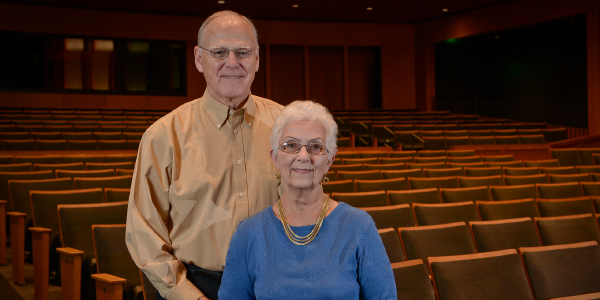 Calvin and Yvonne Langejans are passionate about supporting Hope College.
"Careful planning about philanthropy means everyone, regardless of family size or income, can support causes they are passionate about," says Calvin Langejans '58.
He and his wife, Yvonne, were high school sweethearts and married at Hope College when they were 19 years old. They had five children before they reached their 30s.
"We believe we are blessed to be a blessing," says Cal.
When the time was right, he and Yvonne chose to give on an annual basis with a special gift through Hope's A Greater Hope campaign and by including Hope in their estate plans.
Cal and Vonnie, as she is also known, give to God first and take care of their family second. Then, utilizing careful planning, they engage in philanthropy and support causes they hold dear.
Inspired by C.S. Lewis's words in Mere Christianity, "There ought to be things we should like to do and cannot do because our charitable expenditures excludes them," Cal states, "When you give, if your lifestyle doesn't change, you're not giving enough."
The Langejans are passionate about Hope College offering a first-class education paired with opportunities to learn about the kingdom of God. They chose to include Hope in their estate plans and also support campaign initiatives such as the Jack H. Miller Center for Musical Arts.
With Cal's history of conducting at West Ottawa, the Holland Chorale and the Evergreen Chorale, he takes great joy in ending his career conducting in the new auditorium at the Jack H. Miller Center for Musical Arts in 2016.
Be Passionate About Philanthropy
Like the Langejans, you too can be passionate about Hope College by establishing a planned gift. Simply contact Hope College at 616.395.7775 or development@hope.edu to learn more today, at no obligation.