Gift and Estate Planning From Hope College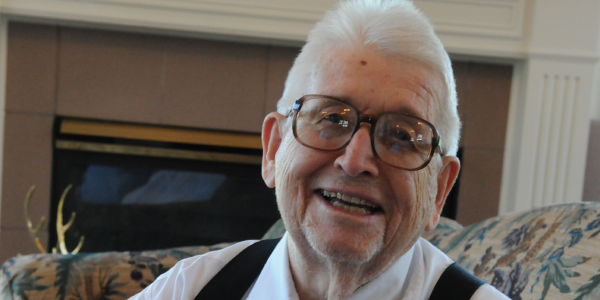 Dr. Alwin B. Coleman '49 Donated His Entire Estate to Hope College
With a strong commitment to higher education, Dr. Alwin B. Coleman '49 taught people how to teach science to the next generation. After graduating from Hope, he earned a master's degree in science and a Ph.D. He taught high school in Ann Arbor and taught at the University of Maryland, Western Michigan University and the University of Cincinnati. After retiring, he and his wife, Ramona, moved to Holland. Both were passionate about education, Holland and Hope College.
Al was a veteran of World War II, worked on the Manhattan project at the University of Chicago and served in the Air Force Base in Salt Lake City, Utah. He was not a typical freshman when he came to the classroom because he possessed an advanced knowledge of chemistry. His professors saw that in him and were able to push him further in his academic experience.
Professors J. Harvey Kleinheksel and Gerrit VanZyl influenced his thinking and made him the scientist that he became. The relationship that Al had with his professors was a deciding factor for him to honor Hope in his estate plan. They taught him to think. Ramona and Al's dear friend, Brenda VanderMeulen, says "Hope shaped the scientist that Al Coleman became."
In 1968, Al made the decision to give his entire estate to Hope College. As an academic with a deep love for Hope, Al left a legacy to the community and college that he loved.
Make a Gift With Lasting Impact
You, too, can make an impact with a gift of any size through your estate. Contact Hope College at development@hope.edu and 616.395.7775 to learn more details.