Scholarship Helps Hope Student Move Toward Career in Education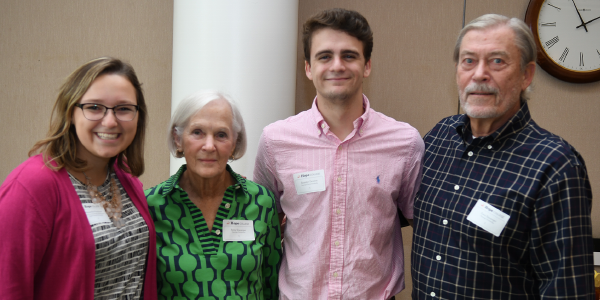 Scholarships are one of the most cherished of all gifts to the college because they keep a Hope College education affordable for talented and deserving students. Establishing a scholarship through a planned gift provides necessary financial aid for future generations of students.
Allix Hutchison '17 is looking forward to her senior year on campus as an elementary education major with an English language arts focus, while earning an additional endorsement to teach English as a Second Language. She is from Ann Arbor, Michigan and considers her role as a full time student to be her highest priority. Allix says, "I know that my mom, myself, and others work very hard for me to be able to get a solid education, so my priority during my time here on campus is to give my best effort in my classes."
This will be her third year working with Residential Life, serving as Dykstra Hall's Student Assistant Resident Director this fall. Additionally, she is the convener of the board for the Association of Supervision and Curriculum Development, an educational organization on campus. Allix is also working on her second research project with the education department, and recently traveled to present her research at the National Conference of Undergraduate Research in Asheville, North Carolina. Above all of these commitments, Allix most loves to go to local classrooms and spend time with elementary students. She says, "Whenever people ask me what I'm passionate about, my answer is always the same: Jesus, kids, and family. Anything that involves those three parts of my life are things that I love to do!"
She is so thankful for the donors of her scholarship and speaks fondly of their generosity and kindness. "They have taken an interest in me as a person; we get together at least twice each semester for dinner or coffee and catch up about life, travel, future plans, etc. They are like mentors to me."
David '65 and Elizabeth (King) '66 Stavenger agree; the time that they have spent getting to know Allix has strengthened their connections to campus and given them a glimpse into the promising future of the next generation. "The most important thing that we can do is to help make tuition more affordable."
If you would like to help provide students like Allix with the financial assistance they may need to attend Hope, please contact Hope College at 616.395.7775 or development@hope.edu today.