Providing Opportunities for Deserving Students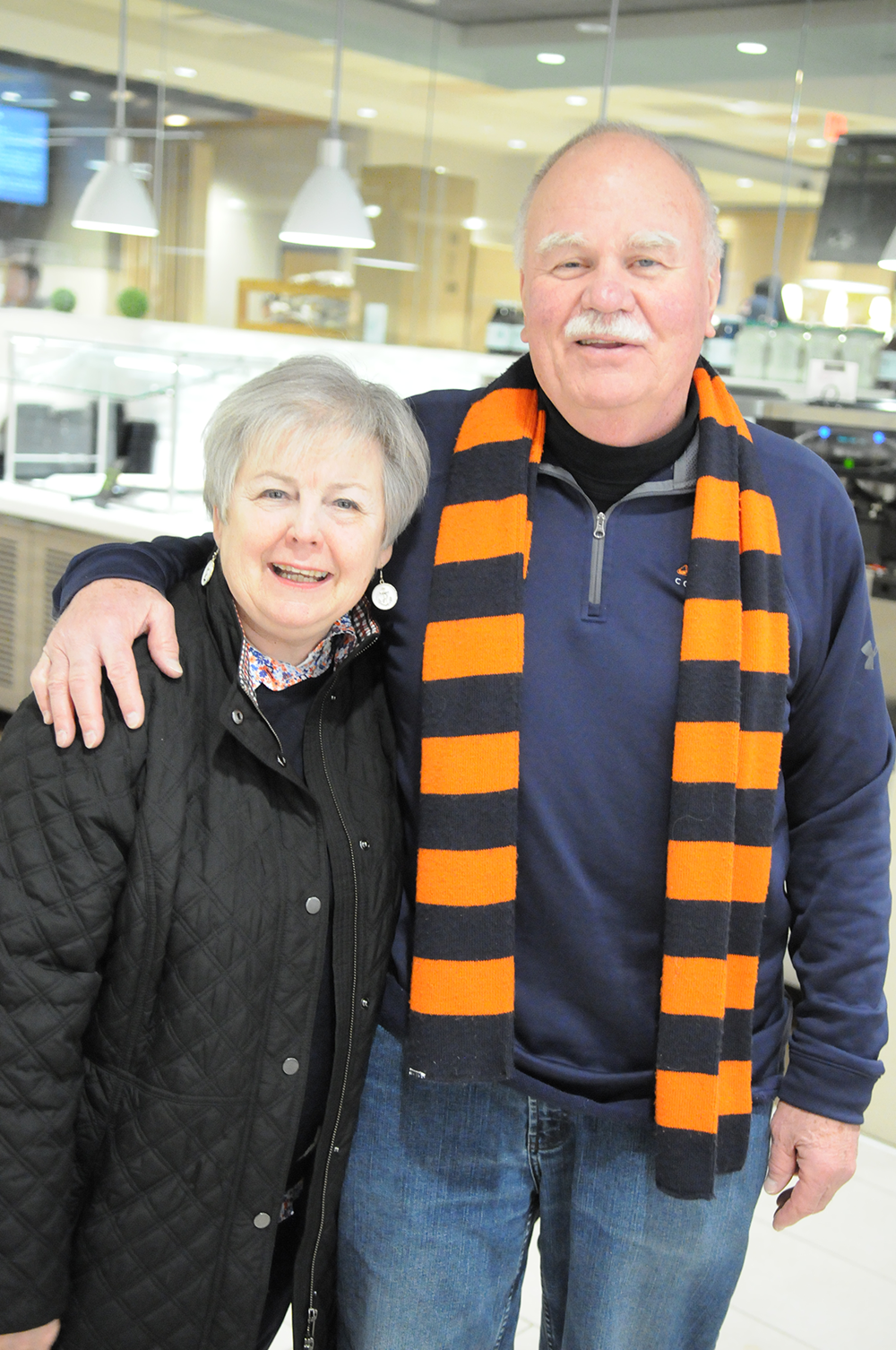 Dennis and Betty Voskuil's gift will help ease the financial burden many students face.
Dennis and Betty Voskuil are not Hope College alumni, but they are parents of Hope graduates. They have served as Hope professors and teachers, and currently they serve as President and First Lady. Their warmth and love for Hope is evident in all that they do, and they believe they have been preparing for this role their entire life together.
They are both graduates of the University of Wisconsin-Madison and came to Holland when Dennis began his studies at Western Theological Seminary. While Dennis was in school, Betty taught at Hudsonville Junior High School.
Dennis earned his Ph.D. at Harvard while Betty attended Framingham State College for a master's degree in education. It was during this time that Betty grew passionate about nutrition and, in particular, about world hunger. Through thoughtful study, she recognized what the Bible says about caring for widows, children, the needy and the poor.
This devotion to "doing what I could as one person, as one Christian, about hunger not only in our communities but in our world," led Betty to represent the Reformed Church in America through Church World Service and Bread for the World. She has coordinated the Holland-Zeeland CROP Walk, served as director of Reformed Church World Service, led Diaconal Ministries, and was coordinator of Hunger Education and supervisor of Appalachian Mission for the RCA.
Dennis served as a pastor in Reformed Church in America congregations, and as professor and president at both Hope College and Western Theological Seminary.
Through their work with the RCA, Dennis and Betty visited almost every Reformed Church in North America. During these visits they encountered several pastors who shared how they wished they could send their children to Hope, but simply could not afford to do so. These encounters left a lasting impression on Dennis and Betty.
For this reason, Dennis and Betty established a scholarship for deserving students with financial need. Awarding preference is given to children and grandchildren of RCA pastors to help make it possible for them to attend Hope College.
Dennis says, "We need more scholarships for students who desperately want to come to Hope College. They often do not consider Hope because of the financial burden. But if they want to come to this unique place, they need the chance a scholarship could provide. We have a heart for pastors and their families and the struggles that they face financially to send their children to Hope. We have experienced this firsthand. We love Hope, and we love what Hope stands for."
By planning a gift to support Hope's future, you help the college carry forward its mission of educating students for lives of leadership and service. To get started, contact Hope College at development@hope.edu or 616.395.7775.